In the Shadow of Light
Published by The Amethyst Press LLC
In the Shadow of Light is the award-winning magical tale of Vittoria Giordano, a gifted young woman in 17th century Italy.

A plague of sinister origin ravages the bustling city of Florence forcing Vittoria to seek safety in the countryside. She inadvertently tangles herself in the Inquisition's web when she uncovers a secret world teeming with danger, deception, and witches.
Devastating heartbreak leads Vittoria to accept sanctuary with a clan of Benedanti Strega. Their mystical influence is a catalyst for exposing the lie upon which her family legacy is built. When Vittoria draws the attention of vengeful Malandanti, the long shadow of the witch-hunting Inquisition creeps ever closer.
As retribution for an unforgivable act against them, the Malandanti intend to cast Florence into darkness and chaos forever. The only one who can summon the power to stop them is Vittoria—she just doesn't know it yet. Until then, her salvation lies in the hands of an unlikely trio of rabble-rousing cousins and a plague doctor.
Readers will enjoy the wonderful blending of historical fiction, magic, and mystery in the first installment of the Shadow of Light Trilogy.

Editorial Reviews
2019 Publishers Weekly Review
Causley's debut, a solid historical fantasy, takes place in 17th century Florence and pits good witches against bad. This book should satisfy historical fantasy fans who like magic and romance.

2018 Best First Book in Fiction Winner - Independent Publisher Book Awards (IPPY)

Loved it, loved it, loved it. The pacing was fantastic, the character development was phenomenal, and the story was well laid out. I really enjoyed this one. Ms. Causley has created a fascinating, in-depth magical world filled with a range of characters who are both exciting and believable.
–Kristen Hamilton, Amazon Reviewer
A unique take on history with a magical twist. The magic is a soft undercurrent with an important role that grows and grows, and with it so does Vittoria, the protaganist. So much revolves around her decisions and you go on the journey with her to see how it all turns out.
–Patience Grey, Goodreads
Wow! Whipped right through the book in two days! I love anything with witches, but this story was different because it's about Italian witches - a nice departure from English and American witch stories. Not only did the author create a world that was historically accurate - 1630 Florence, Italy - but you can tell the author has a true understanding of the metaphysical. Great Story.
–Barnes & Noble Reviewer

I really loved this book and became totally immersed within the first couple of pages. The story line is captivating with its blend of dark and light magic, witchcraft and religion set in medieval history during the time of the Black Plague in Florence, Italy. The story has interesting characters as the author took great care to breathe life into every one. So looking forward to Vittoria and Nico's next adventure. Great read!
–MSLU, Amazon Reviewer
Product Details
Paperback: 349 pages
Publisher: Amethyst Press LLC, The (February 9, 2018)
Language: English
ISBN-10: 0692062785
ISBN-13: 978-0692062784
Product Dimensions: 5 x 0.9 x 8 inches
Shipping Weight: 1 pounds
Average Amazon Customer Review: 5.0 out of 5 stars Customer reviews
349 pages | $16.95 USD | 5 x 0.9 x 8 inches | 978-0-692-06278-4 | February 9, 2018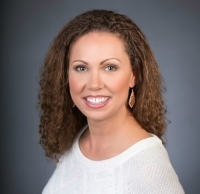 Recent Posts